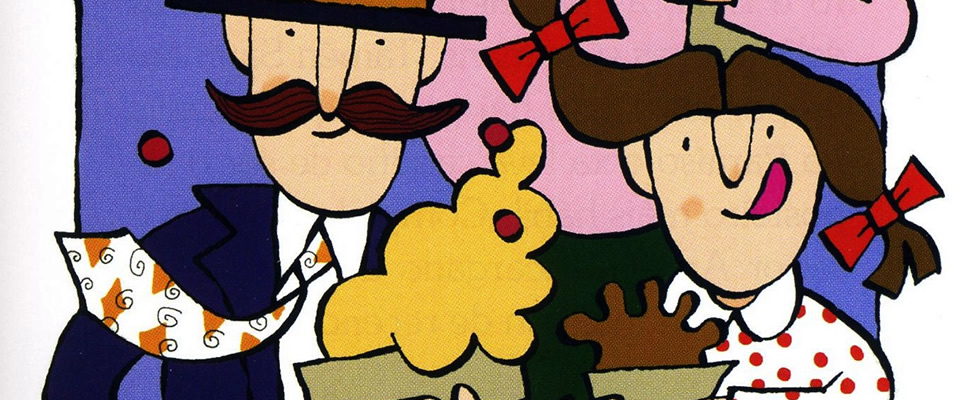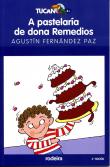 Publishing Details
Publisher
: Rodeira
First Edition
: 2008
ISBN
: 978-84-8349-122-5
Illustrations
:
Mabel Piérola
Synopsis
"Paradise" is the bakery run by Doña Remedios, and in it authentic delights are carefully created. Once a month, and for some time, something fateful always happens, causing part of the orders to end up hopelessly in the rubbish. This event coincides with the visit of Doña Remedios' nephew, Luis, a curious and restless boy.
A story set in an everyday environment, which deals humorously with Luis' innocent pranks and instils doubt about his true role in the unfortunate events which take place in the bakery.
Translations
References
Awards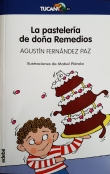 Spanish
ISBN
: 978-84-236-8863-0
Pages
: 60
Publisher
: Edebé
Illustrations
:
Mabel Piérola
Translation
: Isabel Soto
La pastelería de doña Remedios
La pastelería de doña Remedios es la más famosa de toda la ciudad. Su nombre es El Paraíso y allí acude mucha gente, también de lugares lejanos. Pero el último jueves de cada mes en la pastelería ocurren extraños sucesos que incluso hacen pensar en brujerías.
La pastelería de doña Remedios (edición mexicana)
En la pastelería de doña Remedios venden los mejores pasteles del mundo. Todos los reposteros trabajan en perfecto orden y armonía para ofrecer los más deliciosos postres a los clientes, pero el último jueves del mes la paz del lugar se ve amenazada con la llegada de Luis, el sobrino de doña Remedios; cada vez que él aparece por ahí algo funesto puede suceder.
Esta simpática y deliciosa historia nos muestra que no todo es lo que parece y que a veces nos dejamos engañar por las coincidencias. Este equipo de trabajo nos enseña que la mejor manera de resolver los problema es con el diálogo y la confianza.
<! -- fin referencias -->
Un radiante silencio ('A Radiant Silence')


Tres pasos polo misterio ('Three Steps to the Mystery')