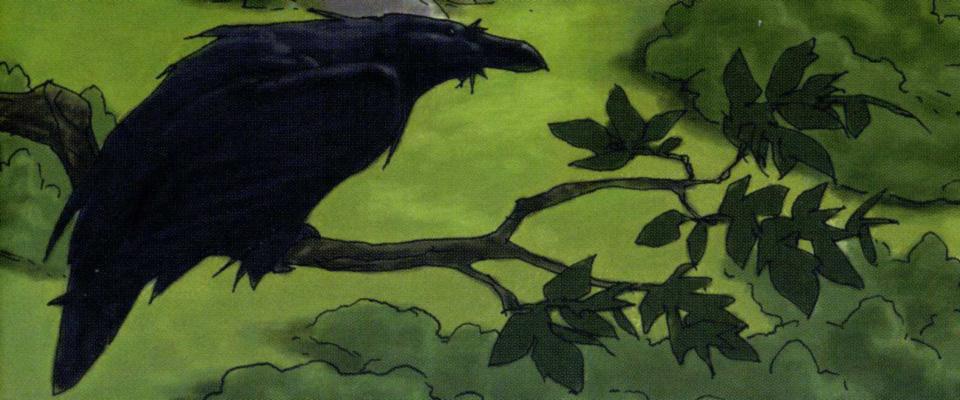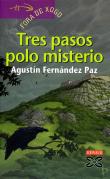 Publishing Details
Publisher: Edicións Xerais
First Edition: 2004
ISBN: 84-9782-105-X
Pages: 203
Collection: Fóra de xogo



Synopsis
The presence of the mystery takes centre stage in the three disquieting narrations in this book.  In each of them, a person relates the experience of an inexplicable event which changes their life forever.  The strange shadows which have guarded a ruined and damned lighthouse since the bitter years of the Civil War, the horror hidden for millennia under a megalithic primitive monument, the story of a love which survives after death… are doors open to disturbing realities which are set beyond our reason.  A book which guides our steps along the paths of mystery, intrigue and terror.
Translations
References
Awards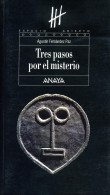 Spanish
ISBN: 978-84-667-8438-2
Pages: 168
Publisher: Anaya

Translation: Rafael Chacón

Tres pasos por el misterio
La presencia del misterio ocupa un lugar central en las tres inquietantes narraciones de este libro. En cada una de ellas, una persona relata la experiencia de un suceso inexplicable que cambió su vida para siempre. Las extrañas sombras que guardan un faro derruido y maldito desde los amargos años de la guerra civil, el horror oculto durante milenios bajo un primitivo monumento megalítico, la historia de un amor que pervive después de la muerte… son puertas abiertas a turbadoras realidades que se sitúan más allá de nuestra razón. Un libro que guía nuestros pasos por los caminos del misterio, la intriga y el terror.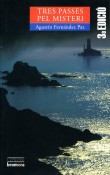 Catalan
ISBN: 847660-992-2
Pages: 185
Publisher: Bromera

Translation: Josep Franco Martínez

Tres passes pel misteri
"Tres passes pel misteri" et convida a caminar pel passadís del terror, la intriga i la fantasia. La primera passa la fa un arqueòleg
que troba restes de l' antic culte a les serps al jaciment on treballa, fet que desencadenara una sèrie de successos terribles. La segona la protagonitza una jove solitària que descobreix la tràgica historia d'un accident en un lloc màgic per on transcorre el camí de Santiago. I la tercera ens condueix a un poble que oculta un secret a un jove nouvingut, que sembla disposat a fer el que calga per esbrinar el passat d' aquella gent obscura. Tres històries que provoquen calfreds al lector.
<! -- fin referencias -->
---
Francisco Martínez Bouzas. El Correo Gallego
In the three narrations an event happens which transgresses the laws of nature and opens a window to the beyond. Here is one of the great narrators, capable of seducing us with a work replete with stories and life.
---
A pastelaría de dona Remedios ('Doña Remedios' Bakery')


UPA! ('Up!')