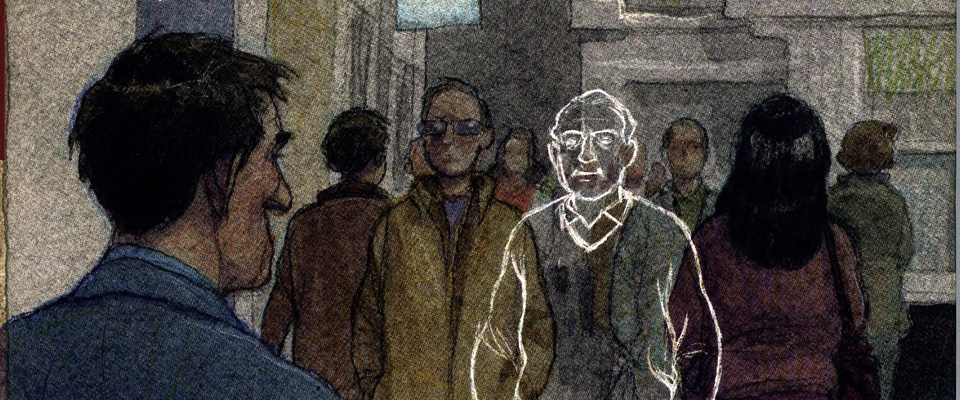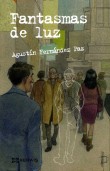 Publishing Details
Publisher
: Edicións Xerais
First Edition
: 2011
ISBN
: 978-84-9914-168-8
Pages
: 192
Illustrations
:
Miguelanxo Prado
Synopsis
Damian is 53 years old and works as a projector operator in one of the biggest cinemas in his city. His passion for cinema is so intense that he as even adopted the habit of using phrases from films to express his feelings and opinions. But one day he is left jobless and from that moment his life and that of his wife, Marga, undergo a transformation with unexpected consequences.
Fantasmas de luz addresses the theme of social exclusion and the 'corrosion of character' provoked by capitalist voraciousness. The narrative is constructed through cinematographic elements, which play a very relevant role, as well as being told with an interesting structural novelty: as sometimes happens with DVDs, after the narrative, six pieces of 'extra footage' appear, stories which amplify, illuminate and give a new perspective on events and characters in the novel. In addition, in the appendix titled 'The Films of the Novel', details of the 52 films cited in the novel are included, with comments by the author.
Translations
References
Awards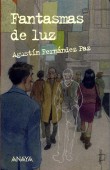 Spanish
ISBN
: 978-84-667-9538-8
Pages
: 192
Publisher
: Anaya
Illustrations
:
Miguelanxo Prado
Translation
: Isabel Soto
Fantasmas de luz
A Damián le fascina el cine, quizás porque lleva treinta y cinco años trabajando como operador de cabina de proyección en el cine Soñadores. Un día recibe una carta de su jefe citándolo a una reunión en la que le pide que no vuelva al trabajo. Esto será el desencadenante de un profundo cambio en la vida de Damián. Con angustia, se irá dando cuenta de que poco a poco se va volviendo invisible.El hecho de la invisibilidad física que sufren Damián y su mujer es una metáfora sobre la invisibilidad de muchas personas dentro de la sociedad, el hecho de que sean apartadas del engranaje porque no cumplen los patrones, porque ya no sirven o porque son diferentes. Damián conocerá una red social llamada Rosa Parks (nombre de la mujer de raza negra que se negó a cederle el asiento a un hombre blanco en el autobús en EEUU en 1955), formada por gente invisible para la sociedad que lucha «por un mundo mejor y más justo, que no condene a nadie por vivir en la invisibilidad».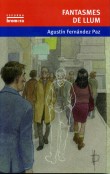 Catalan
ISBN
: 978-84-982-4847-0
Pages
: 200
Publisher
: Bromera
Illustrations
:
Miguelanxo Prado
Translation
: Josep Franco
Fantasmes de llum
Damián treballa des de fa trenta-cinc anys en la cabina de projecció d'un cinema. S'ha acostumat a veure el món a través de les pel·lícules que han passat per les seues mans, i pensa i parla com els personatges cinematogràfics que l'han marcat. Fins que, un dia, el món com el coneix canviarà per sempre en saber que la sala ha de tancar. Ara, ell i la seua dona estan en l'atur i s'adonen que a poc a poc es tornen invisibles als ulls dels altres, no només socialment, sinó també en l'àmbit físic. La confusió i el desconcert de la nova situació personal es mitigarà quan coneixen més gent en la seua condició, en qui trobaran l'ajuda que necessiten.
<! -- fin referencias -->
Zeralda e o Dragón ('Zeralda and the Dragon)


O rastro que deixamos ('The Traces We Leave')