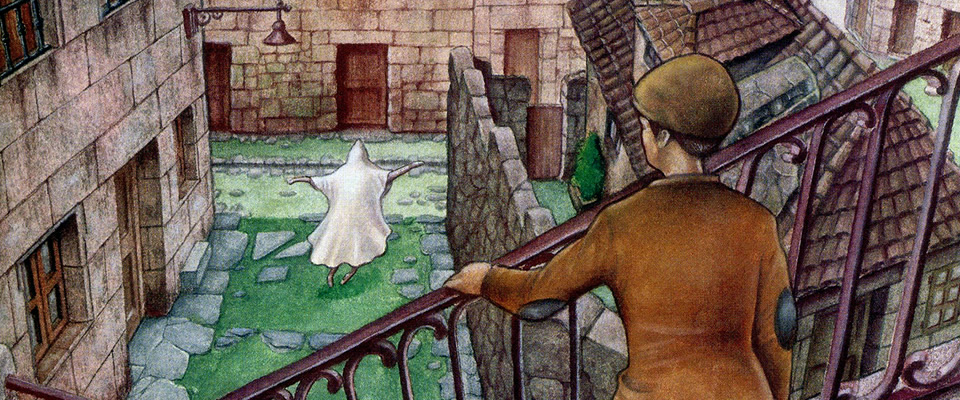 Publishing Details
Publisher
: Edicións Xerais
First Edition
: 2009
ISBN
: 978-84-9914-024-7
Pages
: 40
Illustrations
:
Jorge Magutis
Synopsis
Marta hears a secret from her grandmother's lips and through which she will find an explanation for this glow which she soon perceives in her face and the gazes of people with whom she crosses paths. This enigmatic secret is connected to the appearance many years ago, when things were very different from now, of the mysterious Lady of Light in the city; a strange woman who radiated a powerful energy and whose salvation lived close by. In the adventure, Marta's grandfather went to mysterious places, like the House on the Hill or the mythical island of San Brandan, he met fantastical creatures who populate old legends and cruel and ambicious characters such as the Man of the Shadows.
In this album, the cycle of life is recreated in a literary way along with the eternal fight between Winter and Spring, using as a resource a magical atmosphere, one of mystery and legend, with a symbolic and hopeful outcome.
Translations
References
Awards
<! -- fin referencias -->
---
Gracia Santorum. Blog Trafegando Ronseis (7-10-2009)
Beautiful book, beautiful text, beautiful story, beautiful illustrations. A dama da Luz ('The Lady of Light') is a bibliographic joy we should all have on our bookshelves.
---
As fadas verdes ('The Green Fairies')


Corazón de pedra ('Heart of Stone')