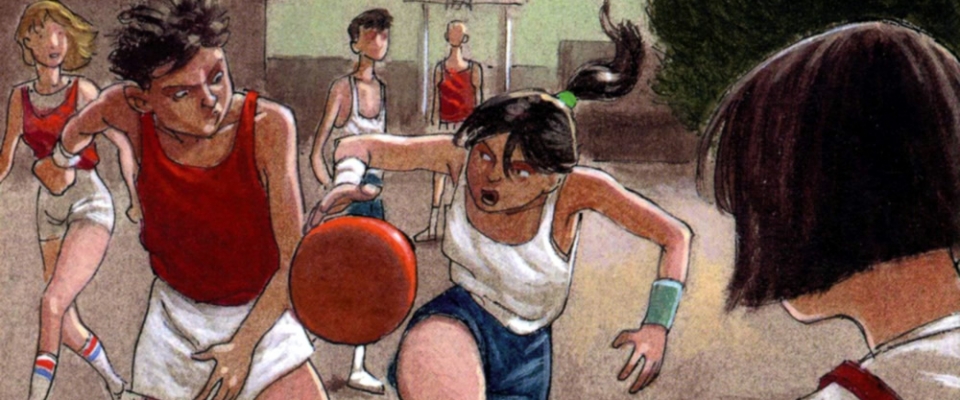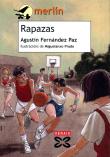 Publishing Details
Publisher
: Edicións Xerais
First Edition
: 1993
ISBN
: 978-84-8302-962-6
Pages
: 161
Collection
: Fóra de xogo
Illustrations
:
Miguelanxo Prado
Synopsis
Girls on the cusp of becoming teenagers are the characters of the seven stories which make up this book. Girls at a difficult age, who learn to make a place for themselves in life, and whose problems and daily personal experiences have been captured by the author with true authenticity, in stories which surprise, entertain, fascinate and move the reader. All of the stories feature different narrative tendencies: science fiction, the daily life of the individual and society, mystery, etc. Written in a clean and direct prose, this is a very gratifying and pleasant reading book, which also contains interesting points of view regarding issues such as racism and feminism.
Translations
References
Awards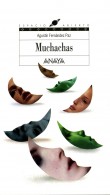 Spanish
ISBN: 978-84-667-4727-1
Pages: 135
Publisher: Anaya

Translation: Xavier Senin

Muchachas
¿Qué ocurre cuando alguien mantiene una estremecedora relación con un fantasma? ¿Cuál es la misión que trae a un extraterreste hasta nuestro planeta? ¿Qué secreto guarda una misteriosa piedra enterrada en la arena de una playa? ¿Cómo enfrentarse al racismo y a la discriminación de género? ¿Tenemos poder para cambiar una realidad que no nos gusta? Preguntas como estas son las que hicieron nacer los relatos de este libro: cuentos de amor, de miedo, de ciencia ficción, realistas… Siete historias muy diversas, pero con un hilo común: todas ellas tienen a una muchacha como protagonista.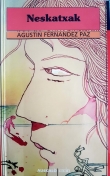 Basque
ISBN
: 84-7568-676-1
Pages
: 133
Publisher
: Erein
Illustrations
:
Antton Olariaga
Translation
: Gerardo Markuleta
Neskatxak
Zazpigarren Txosten honetan nahi nuke aritu Laurak, bere Prestakuntza Tokian, inguruan izaten due gizaki-mikrotaldeaz, miragarraia iruditzen zait eta. Nire iritziz, familia-taldeari eskainitako. Txostenean nioen bezala, interesgarriagoak dira talde txikien gaineko ikerketak, orokorrean gizateriaren gainean egindakoak baino. Alegia, nire ustez, gizakiak ondoen ezagutzeko bidea giza talde txiki hauek aztertzea dela.
Aipatu nahi dudan talde hori ikastaldea da, eta kide ditu bi sexuetako pertsonak, ia guztiak adin berekoak, ikasle izenekoak. Adinez zaharrago diren zenbaitzuk, irakasle izenekoak, besteen prestakuntzaren gidaritzaz arduratzen dira.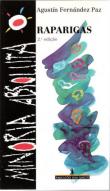 Portuguese
ISBN: 971-20-1455-2
Pages: 123
Publisher: Publicaçôes Dom Quixote

Translation: J. Teixeira de Aguilar

Raparigas
Desastroso, um dia desastroso! Será que este ano lectivo não acaba de uma vez por todas? Nunca desejei tanto que chegassem as férias, para poder fazer uma espécie de borrão e conta nova, e começar o novo ano de uma maneira diferente. Porque agora a única coisa que me agradaria era meter-me na cama, tapar-me bem com os lençóis e não acordar durante vários dias; fazer como se o sol não nascesse e eu pudesse estar aqui, na cama-refúgio, até me sentir bem comigo mesma. Mas não é possível. Amanhã terei que voltar às aulas e ver o Miguel a derreter-se com a Milena, sorriso para cá, sorriso para lá como se fossem dois passarinhos.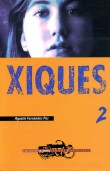 Catalan
ISBN: 84-8131-133-2
Pages: 108
Publisher: Tándem

Translation: X. R. Trigo - J. C. Ortega

Xiques
Quina extraordinària missió pot tenir una extraterrestre en el nostre planeta? Què ocorre quan es manté una misteriosa relació amb un fantasma? Quin és el secret que amaga una estranya pedra recollida a I'arena de la platja? Aquestes són algunes de les preguntes que tenen resposta en els relats del llibre que tens a les mans. Uns relats que ens conten històries molt diferents però amb un mateix fil conductor: tots tenen com a protagonista una xica.
<! -- fin referencias -->
---
CLIJ. Cuadernos de Literatura Infantil y Juvenil, nº 59
Girls at a difficult age, whose problems and daily experiences the author knew how to incorporate into stories with great authenticity, are surprising, entertaining, intriguing and moving.
---
A planificación lingüística nos centros educativos ('Linguistic Planning...


Facermos cómics ('Let's Make Comics')