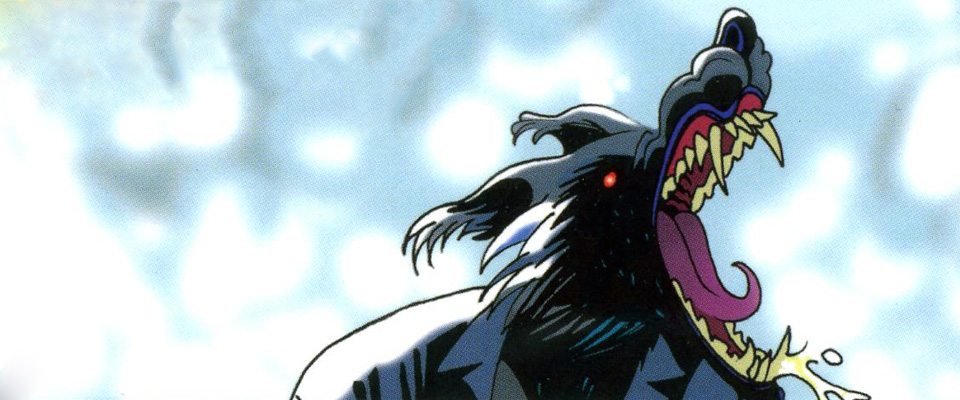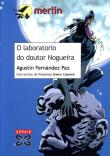 Publishing Details
Publisher
: Edicións Xerais
First Edition
: 1998
ISBN
: 84-8302-569-8
Pages
: 110
Collection
: Merlín
Illustrations
:
Francisco Bueno Capeáns
Synopsis
Doctor Nogueira is an eccentric inventor who works in his laboratory in an attempt to eradicate unhappiness from the planet. Because he is ignored and ridiculed by his professional peers, he must work clandestinely with only the help of his assistant, Rosa Novoa, who decides to give testimony to the doctor's investigations so that future generations will know of them.
A novel which deals with a fantastical subject formulated in a humorous tone, with a sharp parody of the codes which govern the present world.
Translations
References
Awards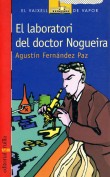 Catalan
ISBN
: 84-661-0033-0
Pages
: 108
Publisher
: Cruïlla
Illustrations
:
Rafael Castañer
Translation
: Pere Comellas
El laboratori del doctor Nogueira
El doctor Roberto Nogueira, un científic incomprès que oculta la seva identitat veritable per poder treballar lliurement, es dedica en cos i anima a una causa molt noble: lluitar contra els problemes que provoquen la infelicitat de la humanitat. Però, de vegades, des del seu laboratori secret, fa uns plantejaments absolutament equivocats i, aleshores, les seves pro postes benintencionades fan més mal que bé.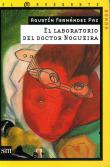 Spanish
ISBN: 84-348-6553-x
Pages: 158
Publisher: SM

Translation: Rafael Chacón

El laboratorio del Doctor Nogueira
El Doctor Nogueira es un científico millonario entregado a una noble causa: lograr la felicidad de toda la humanidad. ¡Nada más y nada menos! Y de todos es sabido que a veces la felicidad se consigue con cosas pequeñas, pequeñísimas. Rosa, su fiel secretaria, narra la crónica de todos los experimentos del doctor Nogueira, que, por cierto, no siempre salen bien…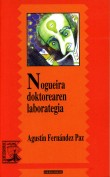 Basque
ISBN
: 84-8331-576-9
Pages
: 98
Publisher
: Elkar
Illustrations
:
Patricia Izarra
Translation
: Unai Elorriaga
Nogueira doktorearen laborategia
Planeta osoko arazo guztiak konpondu nahi ditu Nogueira doktoreak; jendearen zoriona du amets bakarra, eta bere laborategian egindako deskubrimenduak modu diskretuan zabalduko ditu, ez baitu famarik ez dirurik lortu nahi. Gizadiaren historian halako garrantzia izan duen zientzialari hau ezkutuan ez gelditzeko, haren idazkari Rosak kontatuko dizkigu Nogueira doktorearen ekintza txalogarriak. Ala ez dira horren txalogarriak… ?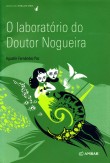 Portuguese
ISBN: 972-43-0758-1
Pages: 87
Publisher: Ambar

Translation: Isabel Ramalhete

O laboratório do Doutor Nogueira
O Doutor Roberto Nogueira, um cientista milionário que oculta a sua verdadeira identidade, vive entregue a uma nobre causa: lutar contra os problemas que impedem a felicidade do género humano. Rosa, a sua fiel ajudante, é a cronista da batalha implacável que o doutor trava. A partir do seu laboratório secreto, o Doutor Nogueira estrutura propostas muito originais que parecem ir pelo bom caminho, mas os seus actos acabam por produzir efeitos não desejados que provocam o caos entre a população e estragam todos os seus planos.
<! -- fin referencias -->
---
Mª Jesús Fernández. Magazine Babar
O laboratorio do doutor Nogueira is an entertaining parody that contains a bitter criticism of individualistic messianism.
---
UPA! ('Up!')


O soño do merlo branco ('The White Blackbird's Dream')